Backed by local venture firm, tech company opens new Santa Barbara headquarters
By Jorge Mercado   /   Friday, November 19th, 2021  /   Comments Off on Backed by local venture firm, tech company opens new Santa Barbara headquarters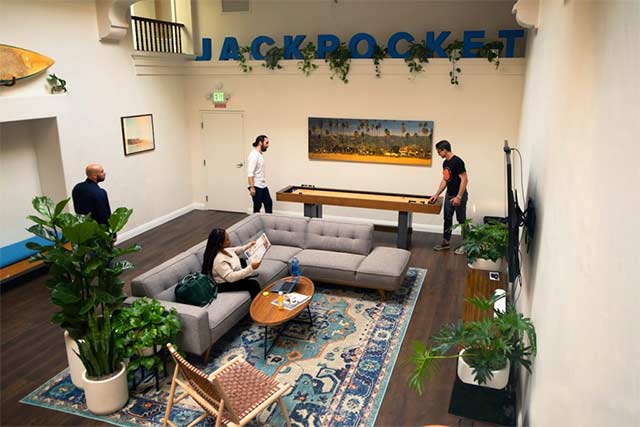 During the early months of the COVID-19 pandemic, many people were unsure what to do with newfound surpluses of time and money. Dan Engel, an entrepreneur and investor in the Santa Barbara area for the past two decades, knew he wanted to do something new.
"When the pandemic came around, I had a lot more time on my hands, so I wanted to take things to the next level," Engel told the Business Times.
In the summer of 2020, Engel launched Santa Barbara Venture Partners, a venture capital firm that invests in later-stage technology and software companies. As of Nov. 16, SBVP has invested in eight companies.
These investments include Bark, a software company aimed at keeping teens safe online and Rad AI, an AI software company helping radiologists. The venture firm's latest investment is Jackpocket, a New-York based lottery courier software company that will be opening a second headquarters in Santa Barbara before the end of the year.
"That's one thing that's great about Jackpocket — they have already been really successful in New York City. Now they want to build that kind of presence here and we want to be part of helping them do that," Engel said. "They're not just trying to hire lots of people in Santa Barbara, which is a great thing in itself, they're also trying to become a really good steward in their community and really help propel the tech community to take things to the next level."
Santa Barbara Venture Partners manages about $17 million in assets from 63 investors, and has invested more than $5 million throughout its eight-company portfolio.
What differentiates SBVP from other Santa Barbara venture capital firms, however, is the company's commitment to investing in later-stage companies. For companies to be considered, they must generate anywhere from $3 million to $50 million in annual revenue with great growth metrics, meaning customer acquisition is high and room for growth still exists.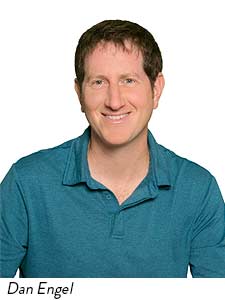 "We don't want to come into a company when the market validation hasn't already occurred. We need to see millions of dollars in revenue," Engel said. "We don't anticipate any of our investments going to zero because we're investing in late-stage recurring-revenue software companies. For the most part, those businesses are really hard to mess up relative to other types of business."
Other than Jackpocket, its investments have all been outside the Santa Barbara area, though Engel said the fund is looking for more local companies to invest in.
SBVP also doesn't invest tens of millions like other investors. Instead, it invests anywhere from $1 million to $2.5 million. Along with the money comes marketing expertise that other funds might not be able to offer.
"Our network helps our companies accelerate their revenue growth in a way that most VC's can't," Engel said.
Jackpocket announced its Series D round of funding, in which the company raised $120 million. The company was attracted to SBVP because of its marketing expertise and because of its connection to Santa Barbara, Jackpocket CEO Peter Sullivan told the Business Times.
"Our round was actually oversubscribed, meaning there were more people that wanted to put in money that we were allowed to take because we didn't want to suffer that much dilution," Sullivan said. "But we felt it was super important to have some local representation in the round and we are excited to have them as a partner in the company. … Our whole plan now is to use this capital to rapidly create some jobs here in the Santa Barbara area."
Jackpocket was founded by Sullivan, who said he remembered how growing up, his father, aunts and uncles always used to talk about playing the lottery.
"Little did I know how big the lottery actually was," he said.
In the 2020-21 fiscal year, U.S. lottery sales totaled nearly $95 billion, a 17% increase from the previous year, according to La Fleur's, a lottery news and data publication.
That's more than spending on books, movie tickets, video games, concert tickets and sporting event tickets combined, Sullivan said.
Yet, only 7% of lottery sales happen online.
Jackpocket allows users to purchase and play different lottery games from home — a big reason it saw tremendous growth during the pandemic. Jackpocket generates revenue by charging a fee to players who deposit money into the app to purchase tickets.
It currently has operations in 10 states, with plans to add another five, including California, in 2022. The app currently has 2.5 million users and has seen a 336% increase in total users in 2021, Sullivan said.
Currently, the company has about five employees in Santa Barbara, Sullivan said. The plan is to add another 10 to 15 in the next year, with goals to expand even further than that.
"We have a bunch of opportunities, including going public, but we want to be sure," Sullivan said.
Beyond the company's own growth, Sullivan said another of Jackpocket's goals is to help Santa Barbara become an even bigger player in the tech scene.
"We believe that in the next five or 10 years we can really continue to grow Santa Barbara as a destination for high quality, high paying technology jobs that will help the overall ecosystem here," he said.